National Coverage
Significant growth over the years allows DANCOR to offer a complete menu of construction services and individual maintenance programs nationwide. We currently have multiple projects in progress and have completed work in over thirty states. Our team delivers quality craftsmanship, aggressive completion of schedules, and cost efficient construction without compromising our client's high standards.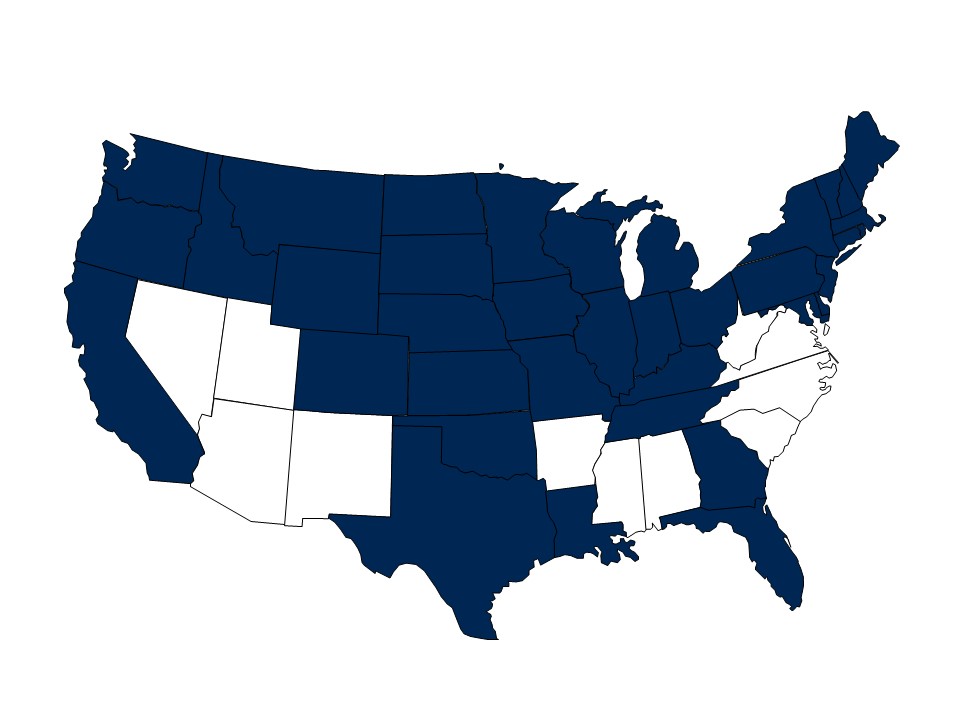 West
California, Colorado, Idaho, Montana, Oregon, Washington, Wyoming
Midwest
Illinois, Indiana, Iowa, Kansas, Michigan, Minnesota, Missouri, Nebraska, North Dakota, Ohio, South Dakota, Wisconsin
Northeast
Connecticut, Maine, Massachusetts, New Hampshire, New Jersey, New York, Pennsylvania, Rhode Island, Vermont
South
Delaware, Florida, Georgia, Kentucky, Maryland, Oklahoma, Tennessee, Texas
DANCOR is a full service national general contractor. We are known throughout the industry for:
Quality Management

On-time Completion

Reciprocal Client Projects

Architect and Subcontractor Partnerships

Efficient and Effective Communication
Our company has a team of diversely talented, experienced, and highly qualified industry veterans who finish the job on time and within budget. We are proud of our labor employment average of over fifteen years with the company.
Aside from general contracting, DANCOR also provides many other incremental services that are available at your request such as pre-construction budget planning and design/detailing services. We can take you from the conceptual design phase through the end product. We know how to focus on your objectives to assure proficiency and we are your partner through every step of the process. This separates us from our competition and allows us to provide the solutions for success that our clients strive to attain.